How to Negotiate the Price with a Locksmith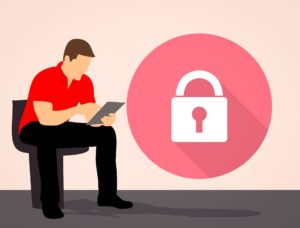 Ask anyone who has had to hire a locksmith, and they will tell you it almost felt like a rip-off. This is because of the high charges the person had to pay to receive the service of a locksmith. However, you don't have to go through a similar experience. Knowing how to negotiate a fair price will help you. In this article, we feature some of the top tips on negotiation with a locksmith. Therefore, scroll further down and you will not have to pay the seemingly high cost of hiring a locksmith.
Ensure You Hire Based on Recommendation
Talk to friends and relatives for a recommendation before you hire a locksmith randomly. Mostly, locksmiths offer discounts whenever a past client recommends their services to a friend or a relative. Let the locksmith know that you got the recommendation from a past client and ask for a discounted rate. This is one of the most effective negotiation techniques used by many people even in other fields.
Promise a Positive Review
In the modern business world, people are always after getting positive reviews. To unlock that positive review, the locksmith will offer you a special discount. Of course, he/she knows that the review will go a long way to getting them more clients. Therefore, before you hire a locksmith, ask him or her for a discount in return for a positive review on top review websites.
Get a Rough Estimate of Cost of Service
Try to understand how much it will cost the locksmith to offer the service. With an idea of the total cost of hiring a locksmith, you will be able to negotiate for a lower cost. However, if you don't know the cost of providing the service, chances are you will not be able to negotiate for a cheaper cost.
Consider the Time of Day you Contact the Locksmith
A locksmith responding to an emergency such as a house lockout at midnight will charge you more. You will also have limited negotiation capabilities since you are desperate to be rescued. Look for alternatives such as where to spend the night and hire the locksmith during usual business hours. This is when you have several alternatives and you can contact as many locksmiths to get the services you need.
Get a Quotation from Several Locksmiths
You can easily ask for a quotation from different locksmiths. Once you get quotes, you can then select one offering a lower cost of services and negotiate further discounts. However, be keen not to hire unqualified locksmiths just because the price seems to be lower.
Key Takeaway
Those are some of the top tips when it comes to negotiating for a cheaper deal from a locksmith. Remember that Cheap can turn out to be expensive. Always hire locksmiths with a high level of experience and expertise. At A1 Keys Service Long Beach, you are guaranteed best services and at the best pocket-friendly rates. Call us today for a free quote over the phone.